The IMS2016 Beer with Legends took place on Wednesday, 25 May 2016 on the Exhibition Floor. Featured Legends included Dr. Less Besser, Dr. Steve Cripps, and Dr. James Truchard.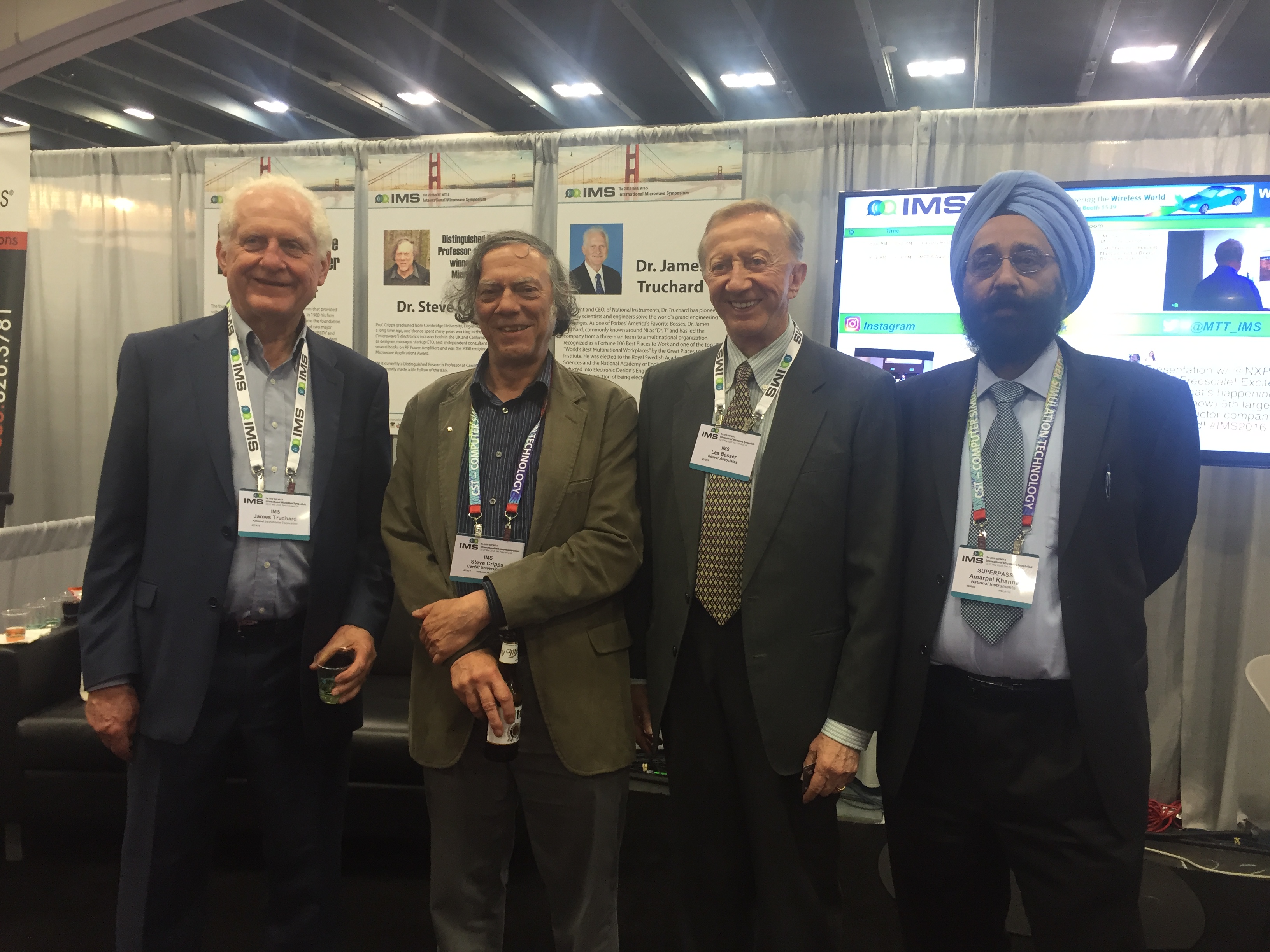 With demonstrations from Automatic, Broadcom, EERO, Maja Systems, Rohde & Schwarz, Zentri and a multiplayer VR Mission to Mars, the Wireless Wonders Pavilion is sure to be a highlight of IMS2016! From wearables to smart home monitoring systems, Media Partner, Wireless Design & Development will be showcasing a multitude of innovative, end-user wireless devices.
Join us in Booth 1800 on the IMS Exhibition floor! See below an overview of pavilion!
Virtual Reality Interactive Mars Exploration Vehicle (MEV) Experience:
The MEV game is a cooperative interactive experience played by three people.​ ​Players begin the experience by taking a seat around a stylized command console​ which is made to look like the inside of a planetary exploration vehicle. Each player​ is fitted with a VR headsets and headphones with a mic.​ ​They are instantly transported to the cockpit of a Mars exploration vehicle. Each player finds themselves looking out the window to see space and the planet Mars below. As the player looks around the vehicle they see 3D digital avatars of their co-players, a cup of coffee, inside the vehicle a bobble head of one of the games creators and their console. At this time the moderator explains the game and control panel.
In this VR world each person had a display screen with four controls which operated the vehicle. As the players land on Mars surface in their vehicle the game begins. Instructions appear on each players screen notifying them of the commands that need action. The trick was that no-one knows who has which control functions. So players need to verbally communicate amongst themselves in order to manipulate the controls which in turn operate the vehicle. Hilarity ensued as they work together, potentially yelling over each other's commands to activate the correct sequence to keep the exploration vehicle moving forward. Missed or slowly executed commands affect the vehicles speed and results in a lower overall time to complete the mission — or worse, getting engulfed by the dust storm chasing them. A leaderboard of individuals on each team's gameplay performance keeps track of the fastest team creating both a fun co-operative team-base game and a competitive incentivize scenario for the broader show duration.
IEEE Mars Mission 4 player VR Experience at CES2016 from Globacore on Vimeo.
Automatic Labs:
Automatic is a Smart Driving Assistant that can save you money on gas, remember where you parked, and even call for help in a crash. Our Mission: To empower drivers with knowledge about them.
eero:
The first home WiFi system, eero blankets customers' homes in fast, reliable WiFi. Instead of a single router, eero uses multiple access points placed throughout your home to create a wireless mesh network that covers every room.
Maja Systems/Rhode & Schwarz:
The Engine for 5G meeting IoT: active antenna and multi-gigabit links. Rohde & Schwarz and Maja Systems will be demonstrating the latest
in mmW gigabit connectivity and best test practices with frequency, spectrum and modulation analysis.
QCA:
We connected the phone to the Internet, making it smart, and now we're bringing cognition to devices. That means devices that don't just think, but instinctively react to their surroundings. We are Qualcomm and we are bringing the future forward faster.
Zentri:
A secure, API-based, flexible platform that contains a revolutionary OS purpose-built for commercial grade IoT. All the key ingredients to connect your product, create a dashboard to manage and monitor in-field products and quickly build highly responsive mobile apps for your customers.
There's a lot to see this week at Moscone Center!
Visit both the International Microwave Symposium (IMS) and Display Week Exhibitions Free of Charge!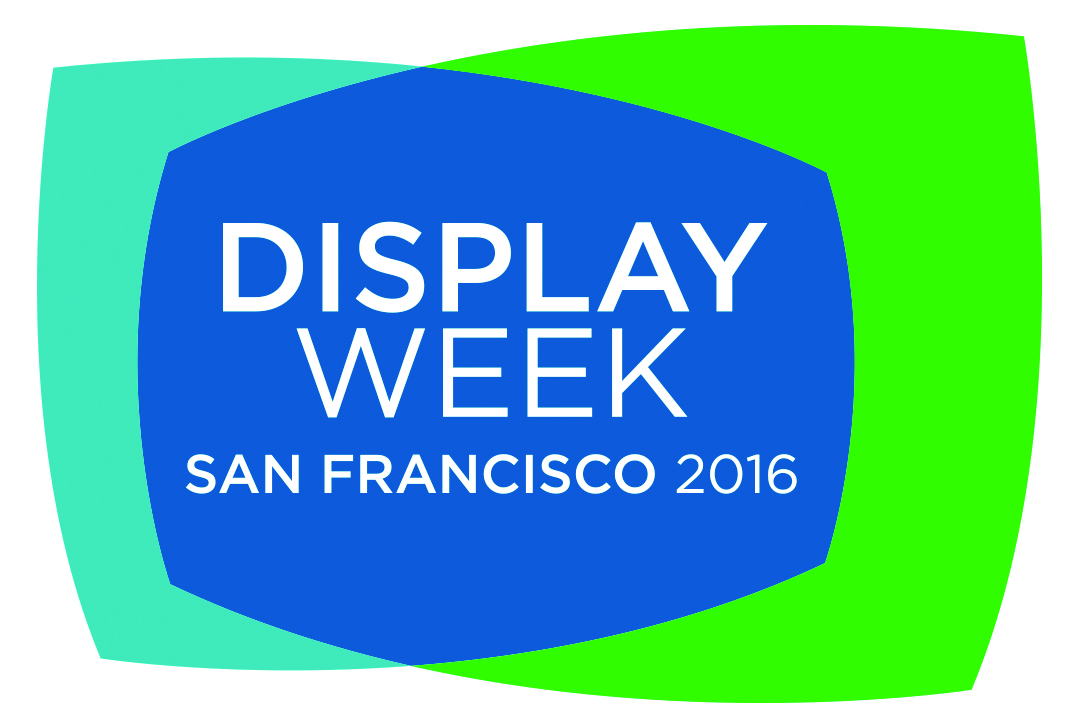 IMS2016 Attendees:
Would you like to see the OLED, LCD, and quantum dot technology that will be powering our TVs and mobile phones in the near future? Visit the Display Week exhibition floor to find out about the latest electronic displays (and see some beautiful cutting-edge devices like flat-panel TVs, e-Readers, smartphones, and more).
Register in the North Hall Upper Lobby using this code: "rGJZUsGa" to visit Displays Week exhibition free of charge.

Display Week Attendees:
Curious about Microwave and RF technologies? Attend the International Microwave Symposium exhibition and see the latest microwave and RF products for wireless systems and applications.
Register in the South Hall Upper Lobby using this code: "DW2016CP" below to visit the IMS2016 exhibition free of charge.