Camille Lesko and Sherry Hess
Last year, the WIE (Women in Engineering) Leadership Conference was held in Silicon Valley. Outside of the initial shock of seeing an audience of 99 percent technical females, the next awe factor was the lineup of keynote speakers -- CEO Lisa Su from AMD, CTO Sophie Vanderbroek of Xerox, CIO Rebecca Jacoby of Cisco, VP Patty Hatter of Intel. A male, Intel CEO Brian Krzanich, however gave the most impactful talk. Why? Because he raised our awareness of the 'diversity challenge' he issued to his company and the entire industry at the beginning of the year.
The diversity topic is one we've discussed within IEEE MTT-S over the past few years and in fact was the topic of our WIM panel session at IMS2015. Titled, "Diversity in Microwaves: Let's Talk About the Demographics," this panel was moderated by Dr. Kate Remley, NIST Metrology for Wireless Systems Project and included participants representing our global community with the intent to share and discuss issues that women and other minorities face in their career paths around the world. You can watch this full video here: https://www.youtube.com/watch?v=rjXAGm9cD30
It is refreshing to see that the topic we embraced at IMS2015 has continued to build momentum. It has led to additional WIM-sponsored sessions on diversity during COMCAS (comcas.org) in Israel (November 3, 2015) and APMC (apmc2015.org) in China (December 7, 2015).
For IMS2016, we are looking to do it again in terms of launching a dialogue that spans demographics. Starting with a line-up of female IEEE Fellows, we will hear from women who have excelled in the field of microwaves. First we will hear from Dr. Dalma Novak, VP of Engineering at Pharad, LLC where they are developing advanced antenna, RF communications and RF-over-fiber technologies. Next we will welcome Dr. Magdalena Salazar Palma, professor in the Department of Signal Theory and Communications, Carlos III University of Madrid, Spain. The talks by these inspiring women will be followed by a panel session focused on Leadership: How to Inspire Change. The panel includes women from academia, commercial and defense industries, and a leadership coach and author.
The Women In Microwaves Technical Track Focus Session and Panel Session on Leadership will be held on Tuesday, May 24, 2016 from 1:30 - 3:10PM in room 310 at Moscone Center. Here is a breakdown of the speakers and times.
● 1:30pm - 1:45pm: 1st speaker
○ Dr. Dalma Novak, IEEE Fellow, VP Engineering, Pharad LLC
● 1:45pm - 2:00pm: 2nd speaker
○ Dr. Magdalena Salazar Palma, IEEE Fellow, Professor and Co-Director of GREMA, Carlos III University of Madrid
● 2:00pm- 3:10pm: Leadership Panel
○ Moderator, Kaelly Farnham, Keysight Technologies
○ Dr. Dalma Novak, IEEE Fellow, VP Engineering, Pharad LLC
○ Dr. Magdalena Salazar Palma, IEEE Fellow, Professor and Co-Director of GREMA, Carlos III University of Madrid
○ Karen Catlin, Advocate for Women in Technology, Executive Leadership Coach, Educator, and Author
○ Dr. Vesna Radisic, Senior Scientist, NG NEXT, Northrop Grumman
○ Dr. Johana Yan, Lead Engineer, MaXentric Technologies
○ Dr. Katherine Herrick, Engineering Fellow and Technical Director, Raytheon
○ Dr. Wenquan Che, Professor at Nanjing University of Science and Technology
Later that evening, from 6pm - 8pm, the WIM social event will be held at the top of the Marriott Marquis Hotel. The event will be a wine and chocolate pairing at the View Lounge, renowned to have one of the best views the city has to offer. Chocolate will he supplied and paired with excellent wines by the owners of the Chocolate Garage, a Palo Alto-based business that sources small batch, bean-to-bar chocolate makers who create amazing hand-crafted products. Along with wine and chocolate, there will be these delicious appetizers:
- Vegetarian Vietnamese Spring rolls
- Crab Cakes (lemon Aioli)
- Tenderloin of Beef, Potato Latke, Horseradish cream
- Bacon Wrapped Chicken, Jalapeno (BBQ Sauce)
- Fig and Goat Cheese Flatbread
Mark your calendars now for WIM events at IMS2016:
Focus Session - May 24, 2016, 1:30pm - 2pm, Moscone Center Room 310
Leadership Panel Session - May24, 2016, 2pm - 3:10pm, Moscone Center Room 310
Wine and Chocolate Social Event - May 24, 2016, 6pm - 8pm, the View Lounge
Unable to attend? You can always join us 24/7 online at our IEEE MTT-S WIM page: https://www.linkedin.com/grp/home?gid=6955695&trk=my_groups-tile-
---
About the author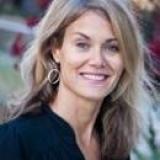 Sherry Hess brings to AWR more than 15 years of EDA experience in domestic and international sales, marketing, support, and management. Prior to joining AWR, she served as vice president of business development at CebaTech, Inc., where she was responsible for taking the R&D stealth-mode EDA/IP start-up to market, which included all aspects of sales, support, marketing, and business management.
For the majority of her career, Sherry served in various positions at EDA software developer Ansoft Corporation. She joined the company in 1990 as a sales and support engineer, and was instrumental in setting up new semiconductor / major accounts throughout North America. In 1995 Sherry was promoted to director of European operations, with responsibility for all company operations throughout Europe. In 2000 she was named vice president of marketing, directing worldwide marketing of Ansoft's high-performance EDA software product lines until leaving the company in 2005. Before joining Ansoft, Sherry spent two years with Intel Corporation, where she worked in the ASIC Group and developed relationships with companies such as Bell Northern Research and Northern Telecom.
Sherry holds BSEE and MBA degrees from Carnegie Mellon University in Pittsburgh, Pennsylvania, USA.