The IMS2016 team is developing a world-class technical program that will bring RF/microwave researchers and practitioners from around the world to San Francisco, CA in May 2016. IMS2016 will continue to offer technical sessions, interactive forums, plenary and panel sessions, workshops, short courses, application seminars, STEM activities, RF Boot Camp and a wide variety of other technical and social activities.
Technical Program Overview:
The traditional IMS Plenary session will be held Monday evening of Microwave Week, in conjunction with the IMS Welcome Reception.
Technical Sessions are comprised of podium presented papers, both full-length (20 min.) and short (10 min.).
Interactive Forum papers are evaluated through the same process as the regular session papers, and provide an opportunity for authors to present their work in a poster format and conduct detailed discussions in an informal manner with interested colleagues.
Presented papers, both regular and IF, are archival and will be included in the symposium digest, and will be submitted for inclusion to IEEE Digital Xplore
Student-authored papers which primarily represent the student's own work may be eligible for participation in the popular IMS Student Paper Competition.
Authors may also consider submitting expanded versions of their papers to the IMS Special Issue of the IEEE Transactions on Microwave Theory and Techniques.
Focus Sessions highlight emerging new technical topics that are gaining importance and may be of significant interest to the microwave community. Focus Sessions may involve a specific emerging technology or may cover several technologies that are relevant to a common application. Focus Session papers are ORIGINAL works and are evaluated according to the same standards as regular paper submissions.
Special Sessions are designed to recognize events of historical significance to the microwave community, as well as highlight the technical achievements in a specific technical area, application space or geographical region of the world. Special Sessions may also recognize the life work of an MTT member by honoring their technical and/or service contributions to the microwave community.
Panel Sessions are one hour and twenty minutes long, typically held during lunchtime, and showcase technical leaders from industry, academia and government debating hot, and typically controversial, topics of the day in the RF/microwave community. Audience interaction is highly encouraged.
Through participation in the Student Design Competitions, IMS registered student teams from around the world will have the opportunity to demonstrate the application of strong RF/microwave engineering design principles in the development of the most elegant/efficient hardware solutions to predetermined design requirements. Student Design Competitions are proposed and organized by specific Technical Committees of the MTT-S.
Workshops provide an in depth and vibrant forum for academic researchers and industry experts to share in detail their recent research and development experiences/results on specific challenging and emerging RF/microwave engineering topics.
Short Courses offer opportunities for attendees to acquire a fundamental level of knowledge on proposed specific topics. Focused courses of broad interest from excellent instructors are encouraged. Short courses are solicited from all technical areas within MTT-S, including new microwave subject areas, as well as from related fields that directly impact the microwave community.
Microwave Application (MicroApps) seminars serve as a forum for exhibitors at the IMS to present the technology behind, and unique capabilities of, their commercial products. The MicroApps seminars are conducted in conjunction with the IMS Exhibition.
IMS has a long tradition of educating attendees through workshops, short courses, technical sessions, and other formats. The majority of the technical programs at IMS are aimed at engineers already working in the microwave industry, with many sessions focused on specific topics. IMS2016 will continue RF Boot Camp to provide an introduction to RF basics, targeting newcomers to the microwave world, such as new engineers fresh out of school, engineers changing their career path, and college students looking to gain practical experience.
Steven Rosenau & Anh-Vu Pham
IMS2016 TPC Co-Chairs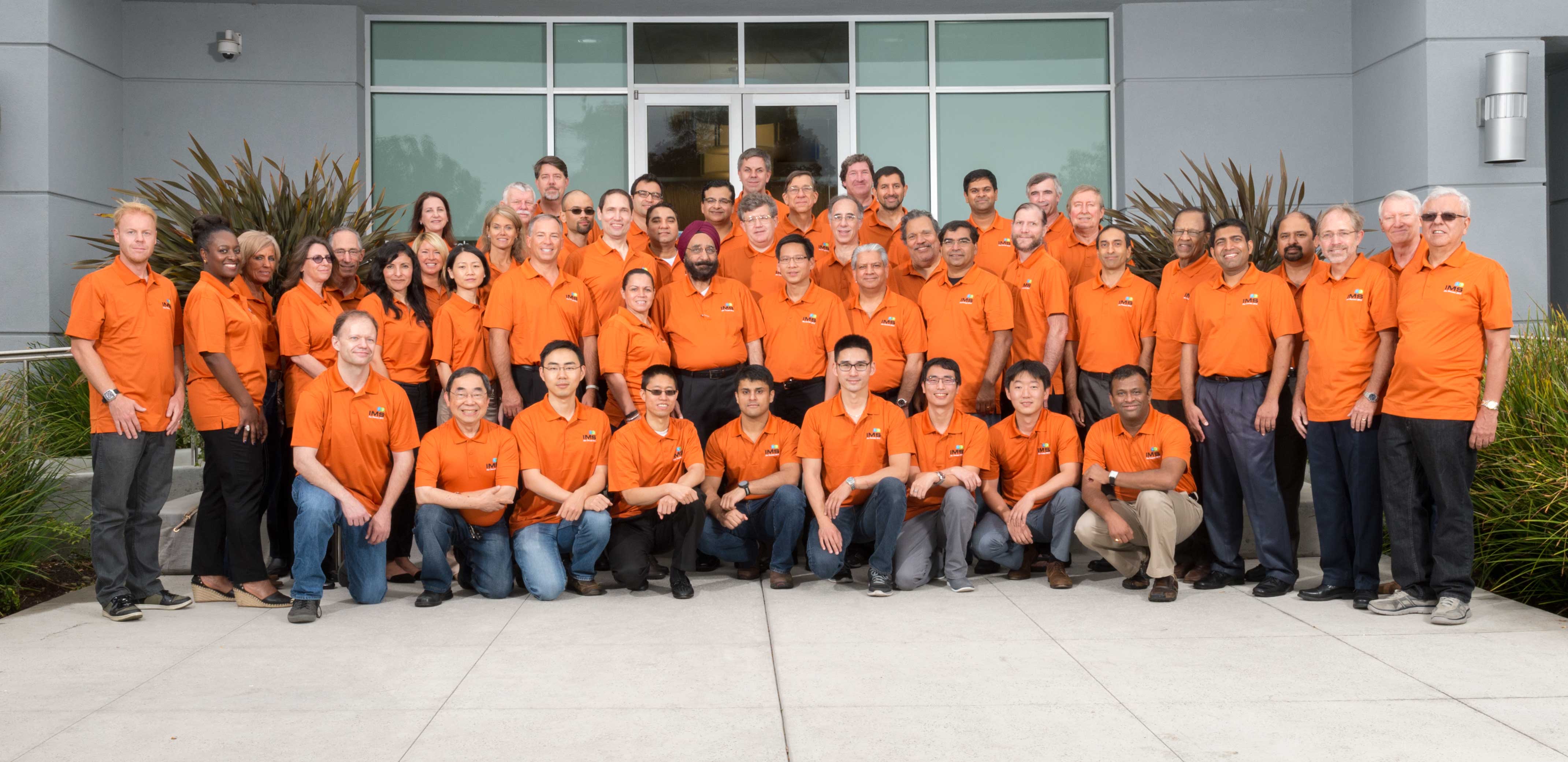 General Chair

Amarpal "Paul" Khanna

This email address is being protected from spambots. You need JavaScript enabled to view it.

TECHNICAL PROGRAM COMMITTEE

TPC Chair

Steven Rosenau

This email address is being protected from spambots. You need JavaScript enabled to view it.

TPC Co-Chair

Anh-Vu Pham

This email address is being protected from spambots. You need JavaScript enabled to view it.

Focus and Special Session Chair

Morgan Chen

This email address is being protected from spambots. You need JavaScript enabled to view it.

Focus and Special Sessions Co-Chair

Wayne Kennan

Interactive Forum Chair

Edmar Camargo

This email address is being protected from spambots. You need JavaScript enabled to view it.

Interactive Forum Co-Chair

Bert Henderson

MicroApps Chair

Sherry Hess

This email address is being protected from spambots. You need JavaScript enabled to view it.

MicroApps Co-Chair

Alexander Chenakin

MicroApps

Dustin Hoekstra

Panel and Rump Sessions Chair

Alfy Riddle

This email address is being protected from spambots. You need JavaScript enabled to view it.

Panel and Rump Sessions Co-Chair

Jon Martens

Plenary Chair

Jin Bains

Short Courses Chair

Arvind Keerti

This email address is being protected from spambots. You need JavaScript enabled to view it.

Short Courses

Abdi Karbassi

Student Design Comp. Co-Chair

Ken Wong

This email address is being protected from spambots. You need JavaScript enabled to view it.

Student Design Comp. Co-Chair

Qing "Ryan" He

This email address is being protected from spambots. You need JavaScript enabled to view it.




Student Design Competitions

Ron Barnett

Student Design Competitions

Tony Wade

Student Paper Competition Chair

Rick Branner

This email address is being protected from spambots. You need JavaScript enabled to view it.

Student Paper Competition Co-Chair

Jane Gu

TPRC Liaison

Sushil Kumar

This email address is being protected from spambots. You need JavaScript enabled to view it.

Workshops Chair

Jim Sowers

This email address is being protected from spambots. You need JavaScript enabled to view it.

Workshops

Brad Nelson

Workshops

Kirk Laursen

Workshops

Norm Chiang

RFIC Liaison

Sayed Tabatabaei

ARFTG Liaison

Mohammad Sayed

TPC Web Liaison

Cheng Chen

LOCAL ARRANGEMENTS & OPERATIONS COMMITTEE
Local Arrangements Chair
Darin Phelps
Local Arrangements Co-Chair
Jessi Johnson
Event Management
Elsie Vega

This email address is being protected from spambots. You need JavaScript enabled to view it.

Event Management
Dillian Waldron
Guest Lounge
Rahat Khanna
Guest Lounge
Karleen Mays
Amateur Radio Co-Chair
David Witkowski
Amateur Radio Co-Chair
Suresh Ojha
Amateur Radio Co-Chair
Beric Dunn
Student Volunteer Coordinator
Xiaoguang Li (Leo)
Student Volunteer Coordinator
Srinath Balachandran
Student Volunteer Coordinator
Utkarsh Unnikrishna
Visa Letters
Zaher Bardai

This email address is being protected from spambots. You need JavaScript enabled to view it.

Women in Microwaves
Camille Lesko
Women in Microwaves
Rashaunda Henderson
Women in Microwaves
Sherry Hess
Young Professionals
Irfan Ashiq
Young Professionals
Utkarsh Unnikrishna
Registration Chair
Balvinder Bisla
Registration Manager
Nannette Jordan
Protocol/Gifts
John Barr
Signs & Boards
Steve Brozowich
FINANCE
Finance Chair
Jay Banwait
Finance
Robert Alongi
STUDENT ACTIVITIES
STEM Chair
Kelvin Yuk
Project Connect Chair
Gurpeet Sasan
Project Connect Co-Chair
Abhay Samant
PUBLICITY & PUBLICATIONS COMMITTEE
Publicity & Publications Chair
Joy Laskar
Publicity & Publications Co-Chair
Jay Kruse
Mircowave Magazine Special Issue
Alfy Riddle
Mircowave Magazine Special Issue
Gayle Collins
Marketing, Publicity and Publications
Amanda Scacchitti

This email address is being protected from spambots. You need JavaScript enabled to view it.

Social Media Team
Ryan Baker
Social Media Team
Sherry Hess
Social Media Team
Carmina Stremlau
Social Media Team
Judy Warner

This email address is being protected from spambots. You need JavaScript enabled to view it.

Social Media Team
John Wood
Overall Website Coordination
Amanda Scacchitti
Web Local Chair
Heather Brown
Webpage Consultant
Tim Lee
Webpage Consultant
Ryan Miyamoto
EXHIBIT MANAGEMENT
Exhibit Management
Susie Horn

This email address is being protected from spambots. You need JavaScript enabled to view it.

Exhibit Management
Lee Wood

This email address is being protected from spambots. You need JavaScript enabled to view it.

Exhibit Management
Candi Wooldridge

This email address is being protected from spambots. You need JavaScript enabled to view it.

CONFERENCE ADVISORS
Advisor
Scott Wetenkamp
Advisor
John Barr
Advisor
Steve Brozowich
Advisor
Jerry Fiedziusko
Advisor
Ramesh Gupta
Advisor
Fred Schindler
Region 10 Ambassador
Ke Wu
Region 8 Ambassador
Josef Modelski